The other unknown is what influence, if any, Makarim continues to wield on Gojek, and how he will fare in the political arena. He now sits at Jokowi's table but was allowed to keep his stake in the company, with Gojek calling him a "passive shareholder".
"[Makarim] has managed many people and built a big company in very quick time; the only thing he hasn't experienced is bureaucracy," said Cuaca. Other observers from the tech industry have pointed out that Makarim is not aligned with any political party at the moment, but that he may consider doing so in the future in order to advance his agenda.
"When a friend and mentor leaves a business you have built together, there is always going to be some sadness, but we are both determined that Gojek will go from strength to strength"
GOJEK CO-CEOS ALUWI AND SOELISTYO'S JOINT STATEMENT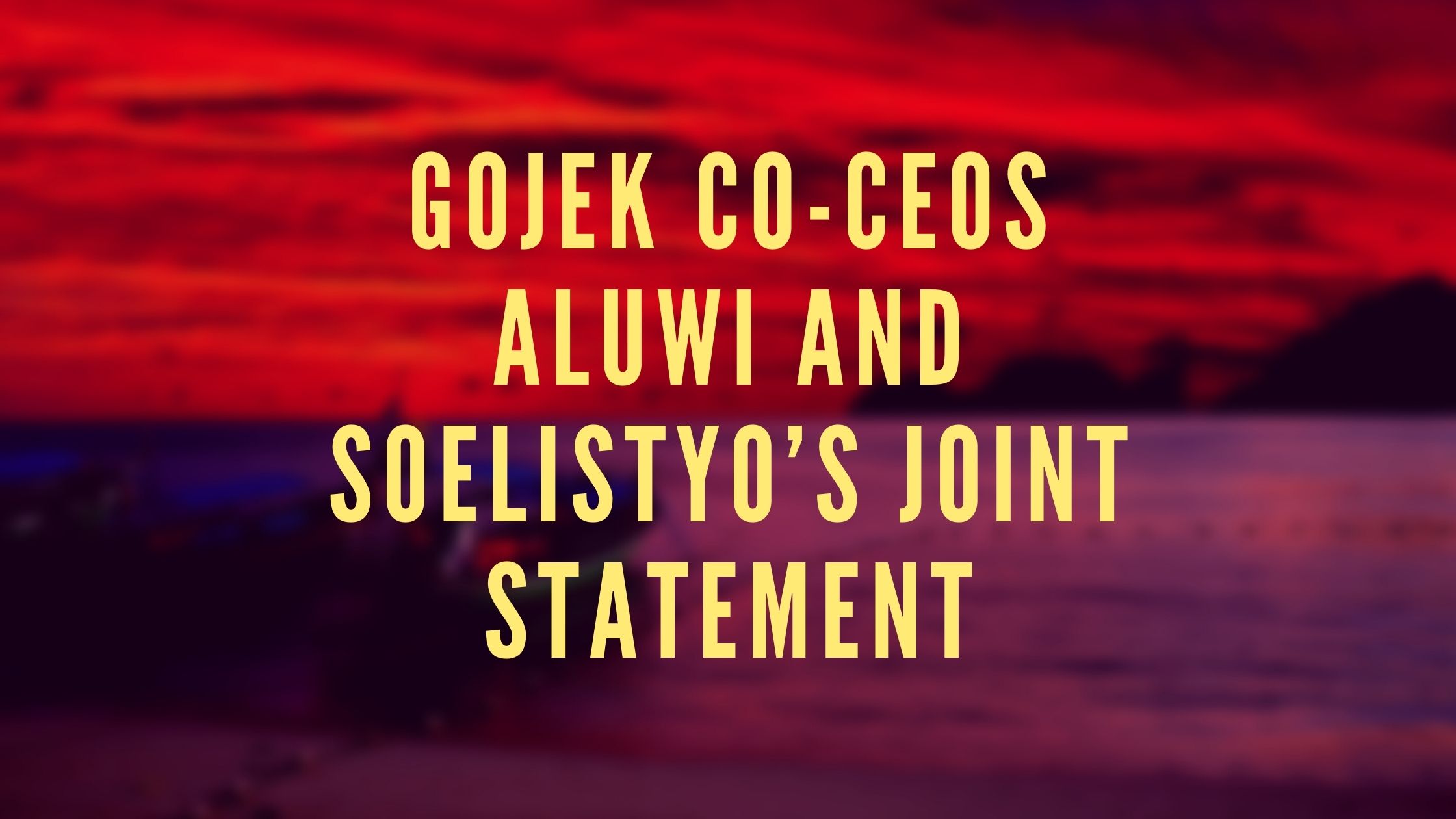 Driven by "fear of missing out"
"I'd be surprised if [Makarim] isn't still calling the shots," one tech executive who worked closely with Makarim before he started Gojek told us. "Kevin [Aluwi, the co-founder, now co-CEO], for one, still looks up to him."
Makarim has been synonymous with the company's name. He often speaks about the origin of Gojek in interviews or events, but the story comes alive most vividly when retold on Gojek's in-house podcast Go Figure, hosted by Makarim with one or two Gojek leaders as guests.
There have been no new Go Figure episodes since July. It's around then that rumours of Makarim's venture into politics became more concrete. Regardless, in the most recent episode, Makarim spoke with Aldi Haryopratomo, the CEO of Gojek's payments spinoff Gopay, and Ryu Suliawan, the head of merchant services. In doing so, he revealed a fascinating snapshot of the bond that they carried from university into Gojek.
The Gojek app
The three met at Harvard Business School (HBS) and were the only Indonesian nationals in their cohort, which immediately made them gravitate towards one another.
Haryopratomo had already started his own company, Ruma, after gathering experience as an early employee of US microfinance startup Kiva. Suliawan came from a Japanese-Indonesian business family and while at HBS had started working on the payment processing startup Midtrans.
Haryopratomo and Suliawan, already further along on their entrepreneurial paths, were going around pitching and fundraising for their ideas. "Seeing you guys in action at HBS, I had this inherent 'fear of missing out' building in me," said Makarim in the podcast. "Yo, if they can do it, so can I, right?!"
It must have been particularly satisfying for the unabashedly competitive Makarim that, years later, at the end of 2017, his startup Gojek ended up acquiring both of the companies his friends had started.
In 2011, when Makarim returned to Indonesia with an MBA, Gojek was little more than a call centre. If a customer dialled the number on its website, it would dispatch a motorcycle driver to them; either to run an errand such as delivering a parcel, or to take a passenger on the back seat. Gojek didn't even have an app.